Aside from evaporative air conditioners, one of the most common way that a house is lost to bushfire is that heat causes the windows to explode or radiated heat transferred the glass to causes curtains to ignite. 
90% reduction in Radiant Heat can be achieved with a Ace Shutters FireSafe Bushfire Rated Roller Shutter.  these specially designed roller shutters have been engineered to reduce the radiant heat reaching your windows so that they do not shatter allowing the flames inside your home.  By reducing the heat gain through the glass, curtains and other flammable internal fittings are protected against ignition from the external heat and flames.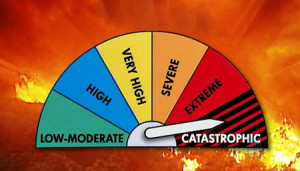 Days which carry an extreme or catastrophic fire danger rating, will are often extremely windy.  This wind can carry debris that will shatter windows long before a fire arrives. FireSafe Bushfire Rated Roller Shutter prevent the debris from damaging the glass adding an extra layer of protection to your home..

FireSafe Bushfire Rated Roller Shutter provide increased fire protection in the following ways:
FIRE INSIDE the building 
– FireSafe Bushfire Rated Roller Shutter will help control the fire by minimising the oxygen supply.
– FireSafe Bushfire Rated Roller Shutter will also help control dangerous fumes.
– By containing the fire and fumes, damage to surrounding property is minimised and valuable time is gained for firefighters to control the fire.
 
FIRE OUTSIDE the building such as BUSHFIRE
– FireSafe Bushfire Rated Roller Shutter are very effective in preventing combustion of internal fittings such as curtains, drapes and furniture because they protect the glass from shattering and stop the heat being radiated and magnified through the glass.
– FireSafe Bushfire Rated Roller Shutter stop sparks and embers from entering the building through broken windows
Australian Standards (AS 3959-2009), The Fire and Emergency Services Authority and federal government have identified six (6) Bushfire Attack Levels – BAL-LOW,  BAL-12.5, BAL-19, BAL-29, BAL-40 & BAL-FZ
Recommendations for Bushfire Roller Shutters 
In 2010 the CSIRO successfully tested Double-Wall Extruded Aluminium Roller Shutters to BAL40.
NOTE: Some certifiers may accept that FireSafe Bushfire Rated Roller Shutter with the BAL40 rating when used in conjunction with other devices and strategies may be acceptable in FZ situations.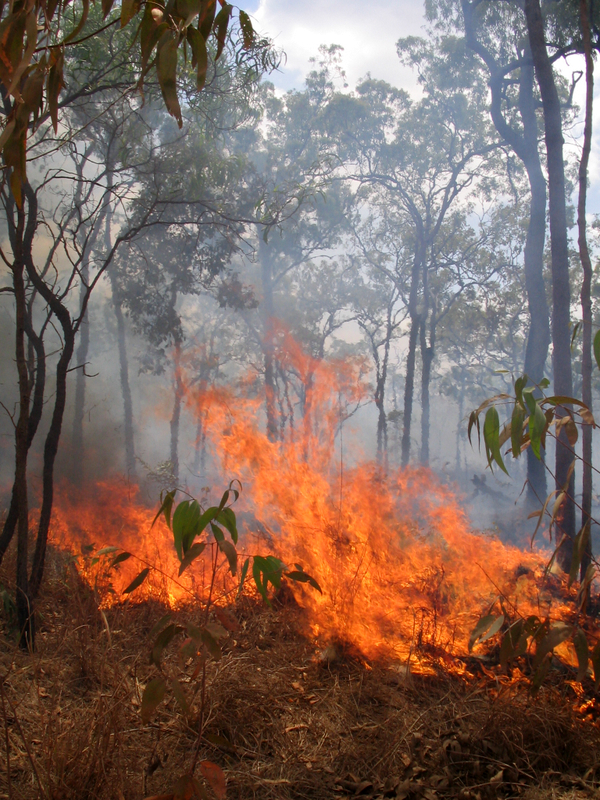 Key Features
Bushfire rated to Bushfire Attack Level (BAL) A40.
Tested by CSIRO (Report# FSZ1379).
Complies with Australian Bushfire Construction
Standard AS3959-2009 (Clauses 3.7 & 8.5.1).
Radiant heat shielding properties to 40 kW/m2.
High quality, strong aluminium alloy construction.
Commercial grade double wall extruded profile for heavy duty strength & extreme heat protection.
High quality powder coated finish for maximum abrasion resistance.
Double line grooved and slight curved face profile.
Roll-tight design.
Range of colours.
Heavy duty steel axle with high quality internal sealed bearings.
Suitable for widespan widths up to 5800mm.
Can be manually operated or motorised(Manual with steel cable up to 5m2)